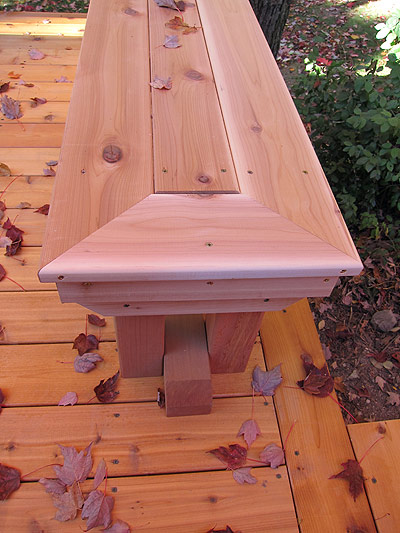 Our Parade of Projects

2012 was the year for projects! Landscaping around the house to correct drainage issues, installing sump-pump in basement, painting lower level, and replacing deck surface with new cedar boards.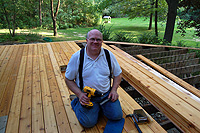 The original deck was built shortly after Mike & Louise built the house at High Pointe (1988). The deck always had a bit of wobble - but less so now that Mike shored up the structure. As with most projects, it took longer than planned - but the new deck surface and benches turned out pretty nice.
In 2015 Mike sanded the new surface & re-sealed. Likely he'll get to do that again this summer (2018).
07.07.18: yep, as predicted, the deck got sanded and re-stained last month...2 gallons every 2-years.