Several Movements Brewing - Several Paths Toward Recovery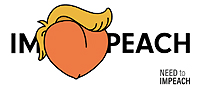 Whether it is the result of assorted investigations, or direct legal action I say it's time to take the "impeach Trump" movement seriously. Nearly 8 million Americans have signed the online petition to begin proceedings.
The "Need To Impeach" organization lists 10 reasons why Congress needs to take action - and it's not just a list - they offer detailed arguments for each of the following: 1) obstructing justice, 2) profiting from Presidency, 3) collusion/conspiracy (facts not yet released but mounting), 4) advocating political & police violence, 5) abuse of power, 6) reckless conduct, 7) persecuting political opponents; 8) attacking the free press, 9) violating immigrants' right to due process, and 10) violating campaign finance laws. You too can read more about each of these charges to see if you agree with the case "Need To Impeach" is making. That process may take too long or be too destructive to our country - the next election may be our only recourse. Already many Democrats & Independents have announced their candidacy to run for President and all of 'em so far have expressed a common goal: "get this guy out before he destroys this great country!"
My track record predicting such things this early in a political race is not good. Before the 2008 election my early pick was former New Mexico Governor Bill Richardson. Boy, did he have experience ... US Congressman, former UN Ambassador, former Energy Secretary ... but after the 2008 election he became Commerce Secretary - not President. In just about every election cycle the past two decades I've wanted to see Al Gore resurface, especially given the reality that W stole the 2000 contest.
So I'm a bit worried about jinxing Amy Klobuchar, Democratic Senator from MN but I think she's a mighty appealing candidate for 2020. She is bright, focused, reasonable, highly electable (look at her record) and she gets things done. Last night she was a guest on the Rachel Maddow Show ... an interview worth watching. Share it with a friend!