You too can be smarter than the average Fox News "Journalist"
Rather than relying on your Facebook or Twitter news feeds as your primary information destination, consider reading the actual source material which often is the basis for blockbuster news stories on any given day.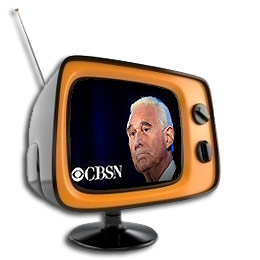 It may be a Congressional report or a report from the Justice Department or other gov't agency. For example, when Roger Stone was arrested (Friday 01.25.19) most informed citizens learned about the FBI raid on Stone's home in Florida from some "news organization" on radio or TV. And we know some news outlets are highly influenced by politics like Fox News. Or perhaps it was a President's Tweet like one the Donald issued Friday which asked in typical Trumpian accusatory manner: "Who alerted CNN to be there?" (The answer, Mr. President is simple: most news organizations & even Roger Stone himself have stated that they expected Stone was about to be indicted. CNN reporters, anticipating the same outcome, had Stone's residence on "stake-out".)
Let me ask you: how many Fox News talking heads do you think actually read the Stone Indictment? Betcha' it's barely a fraction. So this is your chance to be as informed, likely better, by reading it for yourself. It's 23-pgs long, double-spaced. In the short but amazingly detailed indictment you can see for yourself what sort of information the Special Prosecutor's Office has uncovered about Stone's activities prior to the election including references to emails Stone sent and received regarding the data & information theft and WikiLeaks distribution of private Clinton campaign documents. For example, pgs 9 & 10 and beyond outline in detail what is known about some of the Stone's lies in his testimony with the US House investigation. Lying to Congress is a felony. Beginning on page 17 the indictment offers details about Stones obstruction of justice & witness tampering. If you find it easier to comprehend details presented in an executive summary or chart, see pgs 22 & 23 for a complete list of the seven counts that Stone is charged with.
[For your reading pleasure the Stone indictment is linked above/right in a .pdf format; since it is written in legalese it may help navigation thru the report & prove to be helpful to know the following: Person 1 = Jerome Corsi; Person 2 = Randy Credico; Organization 1 = WikiLeaks; Head of Org 1 = Julian Assange; High-ranking Trump Campaign Official = Steve Bannon; SSI = US Senate Select Committee on Intelligence; HPSCI = House Permanent Select Committee on Intelligence.]
You may also find it liberating to read the so-called "Steele Dossier" - the opposition research report that both Republicans & Democrats had an interest in prior to the 2016 election...and other documents listed to the left - my little "library" for folks who want to be more informed than Fox News.